NAECC Affiliated Communities
canonically recognized communities
**

Provisional Status

- offered by the House of bishops to communities completing the process for full canonical
recognition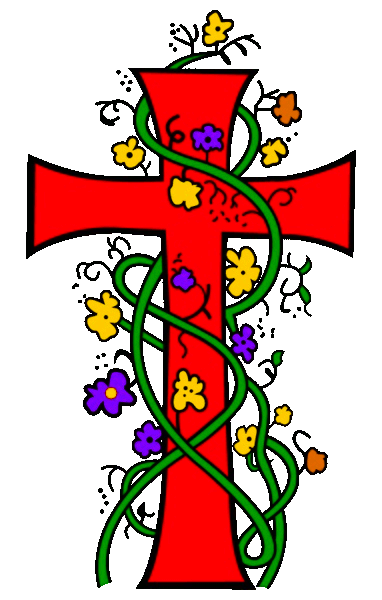 communities seeking canonical recognition
Companions of Our Lady of Walsingham (OLW)
Companions of Our Lady of Walsingham is a modern Marian and Benedictine Monastic Community, and heirs of the Anglican Tradition and Benedictine Monasticism.
The Holy Rule of St. Benedict is a foundation source of inspiration and spirituality. We profess the ancient Monastic vows of Stability, Obedience and Conversion of Life. In imitation of Our Lady of Walsingham and Saints Benedict and Scholastica, we seek to live our the charism of hospitiality as we, "Welcome all as Christ."
​
Companions include lay and ordained women and men of diverse ages, social statuses, sexual orientations and gender identities.
​
Companions may be married, partnered, single or celibate. The balance of the Via Media is our guiding principle: "All may, some should, none must."
The Communion of the Mystic Rose (CMR)
A contemplative fellowship of spiritual pilgrims in pursuit of the inner flowering of Wisdom; a vowed religious community of the Episcopal Church with deep roots in early Christian mysticism. The heart of our charism is the pursuit of theosis ('divinization') through the deep inner work of the mystical Christian life, as inherited from the source-waters of monastic tradition and the ancient Alexandrian school of theology. We strive for holistic, life giving transformation of ourselves and the world around us in the context of a fresh, loving, contemplative, and expansive expression of vowed religious life, realistically integrated into our twenty-first century context without compromising the depth or demands of our vocations. Our lives are consecrated to the Blessed Mother, and devoted to continual study, meditation, and the inner arts of spiritual development, toward the birth of Divine Wisdom in the heart: the summum bonum of all human endeavor.
The New Benedictine Community (TNBC)
We are a contemporary expression of an ancient monastic tradition—"a school of the Lord's service" (Prologue to the Rule of St. Benedict). We are a dispersed, vowed Benedictine community, incorporating the best of what is old and what is new—ecumenical and emergent but maintaining a timeless balance of prayer, service, and community. We seek to live in the presence of God, who is Father, Son, and Holy Spirit; the One who creates, redeems, and brings to fulfillment. We remain open to new ideas and expressions of all kinds, whether religious, political, social, artistic, intellectual, or cultural. The whisper of God is present in all things, new or old, and new things may lead us to new ways of experiencing the reign of God among us. Because of our conviction that St. Benedict speaks wisdom to us today, we choose to be a community that lives out his values of prayer, service, hospitality, community, study and humility.
not currently seeking canonical recognition
Companions of Dorothy the Worker (CDW)
The Companions of Dorothy the Worker is an ecumenical Christian community, dispersed or under one roof; encouraging each other and supporting each other in ministry; living by the work of our own hands; depending on God as we strive to make God's love felt in the queer
community, which has been marginalized by the Church and the World. We accomplish this ministry by being active companions, living and participating with the people we serve; modeling Christ's love.
Missioners of Transformation (MOT)
Our mission is to assist in the revitalization of the church in a period of cultural transition and uncertainty, and to transform individuals from spiritual awareness into incarnational practice. As New-Monastics we seek members who are or can be trained in specific ministries such as evangelization in the post-Christian world, liturgy development for alternatives in worship and prayer, and community building.
We are totally inclusive in membership and strive to achieve respect for equality among the gifts and talents of all. We welcome the contribution of children and adolescents to the mission of the community and appropriate events.
A growing community where Christ and recovery are shared and the lives of addicts transformed.
Our Principles are that we draw closer to God and to one another through the practice of Two Way Prayer and the Four Standards of Absolute Honesty, Purity, Unselfishness, and Love; we follow the ancient, monastic tradition of carrying the Good News to those living on the edges of society - be they spiritual, social, or economic; We practice "the spirituality of descent" known as kenosis; the same "self-emptying" found in the mind of Christ and at the heart of the 12-Step journey; and We keep alive for new generations the Christian roots of the 12-Steps through our personal Service Fields to which we are called. Sam Shoemaker Community is a ministry of the Episcopal Diocese of Texas.
Mercy of God Community (MGC)
The Mercy of God Community is an ecumenical, inclusive and non-residential community of persons who are called to follow the desire of Jesus that "may they all be one." We consider the simple life of Francis and Clare of Assisi as our charism or model for living. We are regular people who form a Christian community based on faith, hope and love. We pray together no matter what our individual norm of prayer is. Professed members live in all parts of the United States and we have associate members who live throughout the world. We live in our own homes. However we gather together two times a year for a retreat so that we can truly be a community. At retreat we pray, learn, connect and have a good time together. Our lives are based on our Rule of Life, which follows on the website. It is a beautiful and harmonious way to live life. We each have our own ministry, which is our service to our neighbors, both near and far. We support our community financially, and of course pray and meditate daily.